Designed to suit a variety of hard-to-irrigate areas, the Eco-Mat uses a specifically engineered combination of inline emitter tubing and fleece, which evenly disperses water from under the surface.
The Eco-Mat not only makes subsurface drip a viable solution, it makes it a great one. Since there's never water on the surface, high-traffic turf areas like the below can be used all day without the need to budget time for overhead irrigation or worry about vandalism.
Amusement parks

City parks

Commercial complexes
Green Roof
The Eco-Mat is also proven to be a highly efficient solution for green roof irrigation. Green roofs use specially engineered soils or growing media that allow for drainage at a much higher rate than natural soil. It is difficult to grow plants in this kind of growing media because it holds very little water.
The Eco-Mat provides water to 100% of the irrigated area and holds 1/2 gallon of water in every square yard of mat. When the Eco-Mat is saturated, it provides a reservoir of water from which the plants can draw.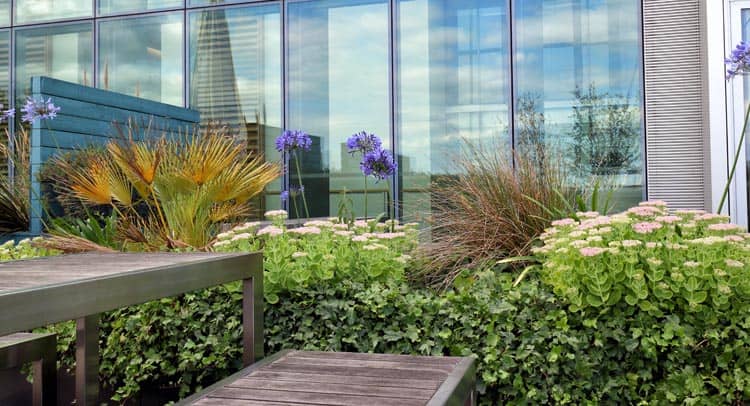 Ready for your next irrigation project?
Our professional technicians and staff are ready to help in your area!